Supply Chain
Keeping your business moving.
We understand the dynamics and ongoing evolution of the global supply chain and how even minor disruptions can adversely impact businesses that deliver mobility, transportation and logistics services. We have a highly adept team of industry-focused attorneys, some of whom have served as general counsel and C-suite executives at some of the nation's largest manufacturing and logistics companies. We provide business-minded solutions, not just legal opinions, to help suppliers meet surging consumer expectations and demands for efficiency, speed and ease-of-use technology.
Our clients include logistics providers, manufacturers, warehouse operators, freight forwarders, motor carriers, rail operators, airlines, customs brokers, shippers, insurers, and capital providers. We advise on federal and state licensing requirements and environmental regulations, commercial contracts, insurance/risk management, dispute avoidance and resolution, and employment matters. Whether operating in high-risk environments or under tight budget constraints, we offer full-scale legal support underscored by a commitment to staying at the forefront of any developments likely to impact suppliers and their bottom line.
Team Lead
Need something? Our Supply Chain team leader can point you in the right direction.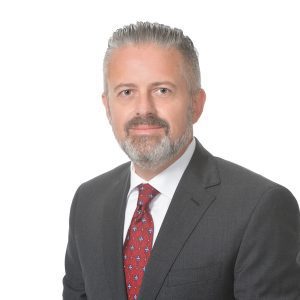 Industry-Focused Solutions
Active in Your Industry 
Our attorneys are active members of major trade associations and other industry groups, including:
Trucking Industry Defense Association | American Trucking Association
Indiana Motor Truck Association | Truckload Carriers Association
Supporting Evidence
Explore our latest insights on legal developments impacting your industry.